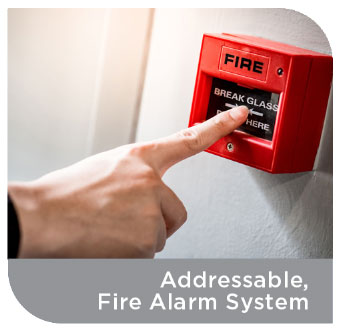 Addressable Fire Alarm System
Based on the principle of interconnectivity, these systems both warn about a fire and help to locate the place where fire has occurred. The elements of our systems are connected to each other as well to central monitoring location, giving you the valuable extra time to evacuate and address the fire at its point of occurrence.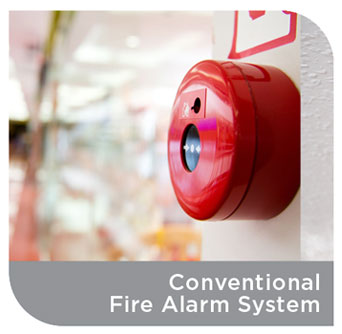 Conventional Fire Alarm System
These systems cover various zones of a premises and alert about a fire through a control panel. We design and install systems that cover the entire establishment, with accurate location of the fire through automatic or manual detection,or both.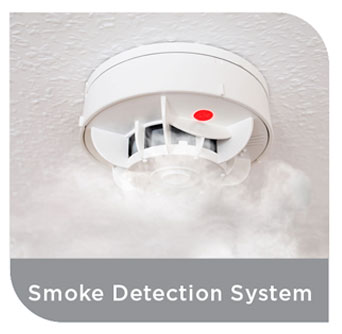 Smoke Detection System
Smoke detectors are the most common indicators of a fire and allow lives to be saved in an emergency. We provide systems that sound quick and loud alarms and which are connected to the building's central system.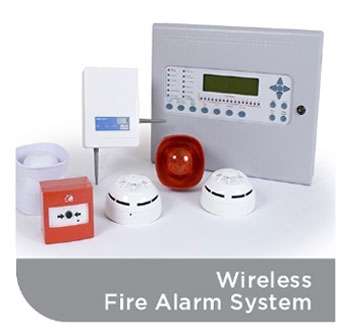 Wireless Fire Alarm System
Using radio frequencies, wireless systems reduce the cost and improve the efficiency of a fire safety system. Our wireless systems are smart, sophisticated and updated, to provide you maximum security.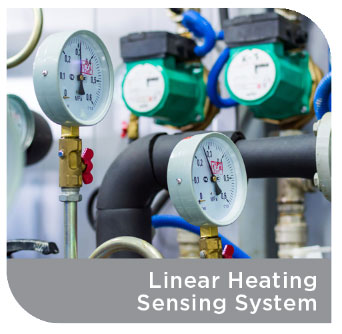 Linear Heating Sensing System
These systems use a sensor cable to create an alarm. We provide systems with two conductors insulated with polymers. Being sensitive to heat, the polymers break down and an alarm is sounded as the conductors come in contact.